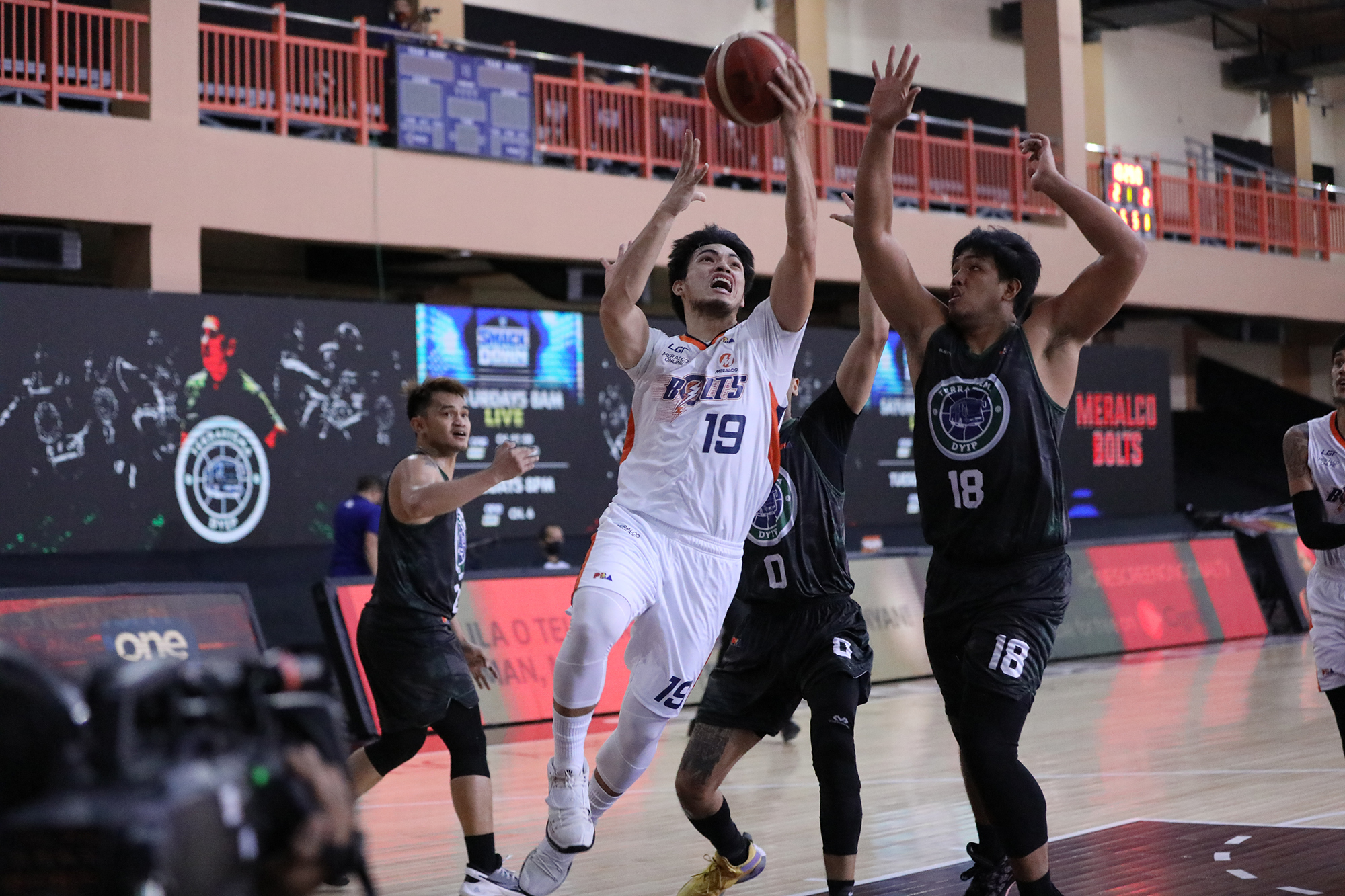 [ad_1]
Even with some of its key players sidelined, Meralco proved to be a truly capable bunch, carving out a 95-83 victory over Terrafirma in the PBA Philippine Cup on Thursday afternoon at Don Honorio Ventura State University in Bacolor town, Pampanga, shoring up its bid for a twice-to-beat armor in the playoffs.
"We always study the other team and prepare for their offense and defense, but I [think] this game was more about us," said coach Norman Black, whose club hurdled the absence of Chris Newsome and Cliff Hodge, the team's two top guns who remain sidelined by the league's health protocols.
"[Like] what [guard] Anjo Caram said: We just have to play together and play for one another. That was very important," he added.
Valiant stand
Heroes abounded for the Bolts, who also lost Aaron Black to a hand injury early into the contest. Caram was in the middle of that valiant stand, scoring 13 points to go with five assists and three steals in over 33 minutes of action that pushed the Bolts' record to 6-2, while knocking the Dyip out of playoff contention.
"We … have to do things together if we wanted to win this game. [W]e [need to] help each other inside the court. That worked for us very well in this game," said the diminutive guard.
Bong Quinto led all of Meralco with 17 points, while Reynel Hugnatan tossed in 10 more to backstop Caram in a fourth-quarter run that built a 93-79 cushion down the stretch.
It was the kind of steely resolve that Black hopes to keep on seeing from his charges as he does not expect Newsome, Hodge and several members of his coaching staff to be back on Saturday, when Meralco goes up against listless Blackwater in a contest that could formalize the Bolts' entry to the next round.
NLEX triumphs
"This win today was a big one for us. We have another big game on Saturday against Blackwater. Hopefully we can get that game, then we have a decent chance of trying to go for the twice-to-beat," he said.
Aldrech Ramos had 15 points while Joseph Gabayni added 14 for Terrafirma which dropped to 3-7.
NLEX, meanwhile, strengthened its bid for a quarterfinals spot after a dominant 90-73 win over Blackwater in the other game.
Snapping a three-game run, the Road Warriors got what coach Yeng Guiao had in his sights.
"Our mindset was to get five wins because that would give us a chance to make the next round," said Guiao. "Our plan was to really create distance between us and Blackwater."
The Road Warriors are now at five wins with one more assignment left on their schedule. And they took control of the match with a 13-3 run to close the first half with a 46-38 lead.
Record losing streak
The Bossing have now dropped a 10th straight game this conference with little relief in sight: Like Black said, the Bolts will be going all out against the Bossing in the hopes of clinching the No. 2 seed. Guiao, meanwhile, said NLEX's goals are modest for now.
"We're trying to survive," he said. "Were just trying to make the next round. We don't know how far or what place we'll get into. But this sure is big."
NLEX got the goods from JR Quinahan, who topscored with 16 points, and Philip Paniamogan who added 14 in the effort that doomed the Bossing to their 18th straight loss counting last year's skid.
Blackwater tied the league record losing streak of Great Taste/Presto in 1980.
Guiao still hasn't dealt with the status of prized guard Kiefer Ravena, who could return in time for the playoffs.
"I haven't had much news on Kiefer," Guiao said. "Maybe if we make it to the quarterfinals, if we do get lucky, then we're going to think about how exactly we're going to recall him."
Ravena is currently in Japan processing papers for his other pro team, the Shiga Lakestars.
"I think at five wins, we can, at worst, get into a tie for the eighth place," said Guiao.
Read Next
Subscribe to INQUIRER PLUS to get access to The Philippine Daily Inquirer & other 70+ titles, share up to 5 gadgets, listen to the news, download as early as 4am & share articles on social media. Call 896 6000.

[ad_2]

Source