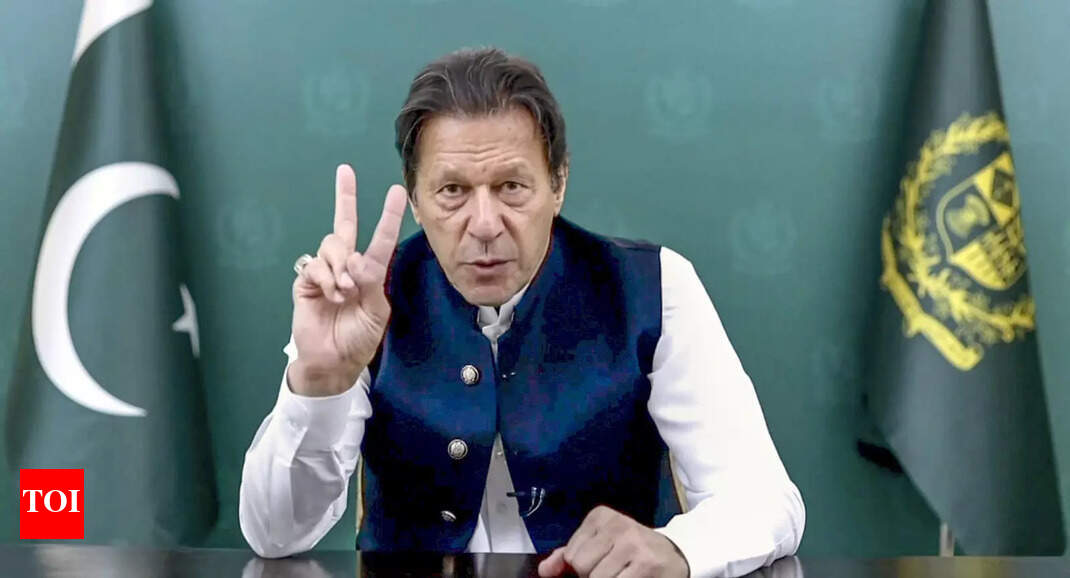 [ad_1]
ISLAMABAD:
Pakistan Muslim League-Nawaz
(PML-N) spokesperson
Marriyum
Aurangzeb on Friday slammed Prime Minister Imran
Khan
over his assertion that there have been no curbs or censorship of media in Pakistan and his authorities had given media complete freedom.
Marriyum stated it's past comprehension which authorities and media have been
Imran
speaking about, reported The
Nation
.
Marriyum stated that Imran Khan's claims of enabling free media in Pakistan increase severe questions over his psychological well being.
"Imran has both completely misplaced his thoughts or he takes the folks of Pakistan for fools. Each single phrase of Imran's speech at this time was a textbook definition of pretend information. If there was a ban on faux information this speech couldn't have been aired", she stated.
She stated the state of media underneath Imran's rule is that his authorities cooks up faux instances in opposition to journalists to stress them into propagating faux information about his so-called non-existent efficiency, reported The Nation.
Marriyum questioned Imran's double requirements the place his baseless allegations in opposition to his opponents have been the final word fact whereas media exposing his crimes, corruption and blunders have been all false in Imran's dictionary, reported The Nation.
"When the media exposes his theft in public sugar, wheat, flour, medicines, electrical energy, gasoline, LNG and petrol, he dismisses it as faux information. Nevertheless, the media should broadcast as fact the faux instances he ranges in opposition to his political opponents even after getting embarrassed by the courts. It was all honest sport when Imran pressured the DG FIA to register faux instances in opposition to Nawaz and different
PMLN
management?" she requested.
She stated Imran plotted a conspiracy in opposition to an elected Prime Minister of Pakistan at D-Chowk. Was the 120-day siege in opposition to the elected authorities of Pakistan that was broadcast 24/7 all patriotic and honest sport? she requested.
"He was introduced into energy not by any miracle however by lies-loaded faux speeches, faux information and faux votes," stated Marriyum.
The PML-N spokesperson informed Imran to not dump the burden of his corruption, incompetence, lies, and inabilities on the media of Pakistan. How may the media report completion of nonexistent 5 million houses and 10 million jobs?
"Information media, journalists are attacked, they're shot and kidnapped, discuss exhibits are taken off-air with none legalities, channels are shut down however Imran believes that every one because of this media is free in Pakistan. What does he count on the media to report when he had created this stage of insecurity for journalism in Pakistan? Imran brings black legal guidelines just like the Pakistan Media Growth Authority whereas Opposition is jailed in demise row cells to silence them", she lambasted.

[ad_2]

Source